Constantly increasing demand for bakery and confectionary products has induced our technologists to create a universal bakery mix, which is the base for the production of different kinds of bakery and confectionary products.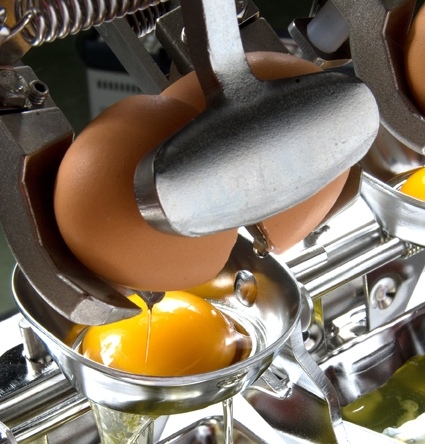 Paying attention to the needs of our customers we have created three alternatives of this product:
Bakary Mix
This product is an universal base in confectionary and bakery industry.  It has been made of flour, egg powder and fat powder. It is used as a substitute for the egg powder or fresh eggs. It is used as an additive in cakes, shortbread dough, yeast-cake, noodles, dumplings, cookies, biscuits etc. 
Confectioanry egg powder / Confecioanry egg yolk powder
These products are substitute for fresh whole eggs or egg yolks. They are used as an additive in the production of all kinds of pastries, cakes, creams, pancakes, waffles, yeast-cakes, shortbread dough etc. 
Our quality
Most frequent use: Cakes, cookies, yeast-cakes, shortbread dough, donuts, waffles, pancakes.

Packing: Cardboard box or paper bag 15, 20 or 25 kg with a polyethylene liner inside.

Label: Clear, legible, containing information: product name, net weight and gross weight, date of manufacture, batch number, expiry date, storage conditions, composition,  manufacturer's date.

Storage condition: Store in a cool, dry place. Relative air humidity during storage  not more than 65%, at temperature between 15 ° C-25 ° C.

GMO: Egg powder products do not contain genetically modified ingredients and do not require labeling of GMOs in accordance with Regulations (OJ of 2001. No. 76, item. 811, as amended.).