We have large capacity production facilities that offer the highest standards required by the industry, and covered by European Community certificates that guarantee high level of service.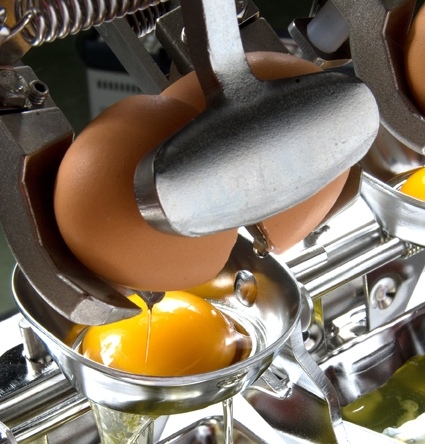 Egg processing plant is equipped with machines from Sanovo Engeneering Company. Consuma manufactures   liquid and dried egg products. In the factory  with more than 30 employees, every day is  processed 600 thousand eggs.  We are a reliable partner for a secure, functional and effective way of production of egg products. The cooperation with our customers is of high importance.
The whole production process in our egg powder production plant is fully automatic. Modern technological line provides a solution for the egg processing industry. The production process involves the following steps:
breaking the fresh eggs and seperating the contents of eggs

filtering

pasteurization

cooling

drying

packing and storage of finished products
Every stage of production is carefully controlled and monitored. Washing production line is automatic according to CIP system, and the final product is stored in a warehouse. All these characteristics of the production process make our plant competitive on the market in the egg processing industry. 
WHOLE EGG POWDER PROCESS